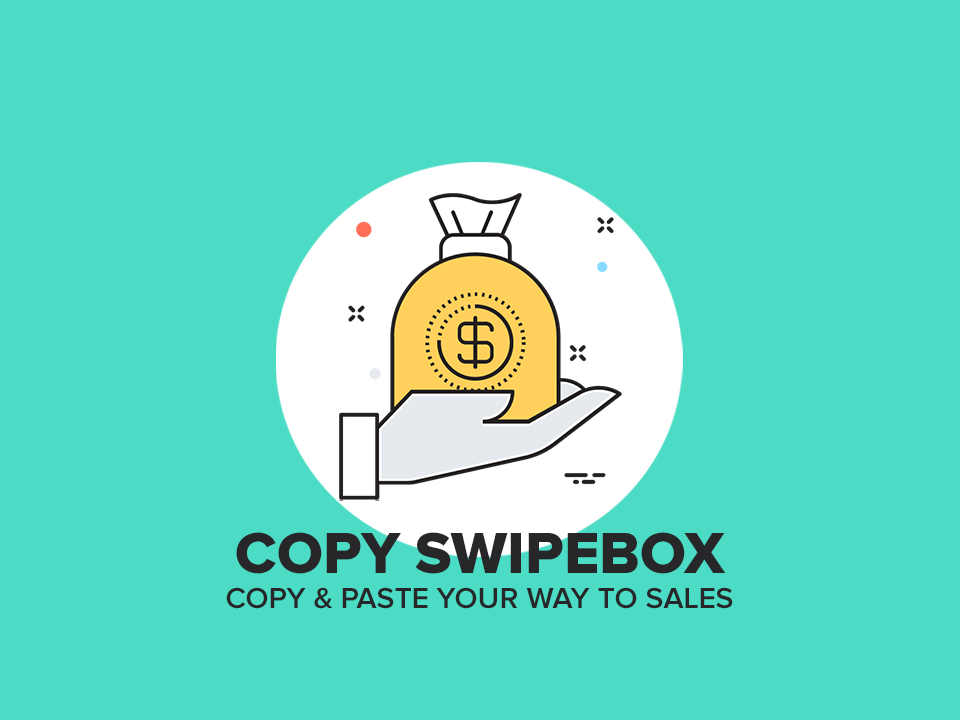 "THERE'S NEVER BEEN A FASTER, EASIER WAY TO INCREASE SALES…  FOR WHATEVER YOU'RE SELLING OR WHEREVER YOU'RE SELLING IT!"
STEAL THESE 'MAGIC WORDS'… THEY'RE TRIED & TESTED AND PROVEN TO DELIVER RESULTS
If you're like a lot of website owners, then you know how tough it is to convince visitors to grab their credit card, raise their hand and hit the buy button.
It seems like every time you try to tweak your sales pages or make a change to make your offer more appealing (you think) you just end up with the same results or actually making things worse.
It's frustrating. It's negatively impacting your current business revenue.  And it's stunting your business's potential long term growth.
Until now…
Introducing Copy Swipe Box – your copy & paste solution to quickly and easily increasing sales, boosting opt-ins and leads and ultimately putting more money in your bank account.
I COULD SPEND ANOTHER DOZEN PARAGRAPHS EXPLAINING WHY

YOU NEED THESE

BUT AS YOU'VE READ THIS FAR YOU ALREADY KNOW THAT YOU DO – SO HERE'S WHAT'S INCLUDED…
Headline Swipes for Copywriters, Bloggers and Content Marketers
If you write and distribute a lot of content, such as blog posts, videos, emails and social media content, then you need plenty of great headlines (and they double up great for  email subject lines) to get attention and to get the click.
And a great headline becomes even more important if you're creating paid ads, spending money or investing your valuable time to seek out conversions and clicks.
No matter what type of content you're creating, use these swipes 'as is' or as inspiration for writing your own customized, killer headlines that command attention and deliver results.
Call To Action Swipes for Boosting Conversions
It's not enough to simply drop an order button or opt-in form in front of most people. You need to lead them.
You need to tell them exactly what you want them to do with a strong call to action.  Ideally, this call to action (CTA) should give them a good reason to take action now.
These are some of my finest and you can use them in sales copy, video scripts and opt-in pages – In fact any spot where you want your reader to act!
You can use these swipes 'as is' play around with them, mix and match them or use them to brainstorm your own unique CTA's.
Guarantee Swipes That Are Guaranteed To Boost Sales
Your product is awesome. You know this. But your prospects, well they aren't so sure. They've been burned before, and they're scared of getting burned again.
So they keep their credit cards locked up tight.
Hold up, there is a solution >>  You can do a "risk reversal." In other words, offer your prospects a guarantee. Basically you're telling them that you guarantee the product will work and/or you guarantee they'll love it… or they'll get their money back.  The thing is some guarantees will increase sales, some could even harm them.  The swipes in this bundle work like gangbusters!
Whether you're offering a simple refund or a "double your money back" offer, feel free to use these swipes without changes or mold them to suit any offer and craft your own powerful risk-reversal statement.
Price Justification Swipes To Push People Toward Your Buy Button
No matter what you're selling, plenty of your prospects are going to object to the price.
They'll be thinking things like this:
"I can't afford it. There are other things I should spend my money on"
"The price is too high for this product. It's not worth the money"
"The price is too low for this product. Maybe it's junk?"
You need to handle these objections somewhere in your copy (usually near the order button). You can use these price-justification swipes to help you do exactly that…
If it seems like people are almost actively looking for a reason to not buy your product or service, you're right. They are.
And if you leave your prospects to linger too long wondering if your price is too high or too low, you'll lost the sale.
They always have plenty of excuses, with several of them revolving around price. And since people buy based on emotion but justify this decision with logic, you're sure to boost your sales if you handle the price objection in your copy. Try these justification swipes for yourself to see just how well they work.
P.S. Swipes That Are Sure to Get Attention and Boost Your Conversion Rate
If you know a bit about writing sales letters, then you know the postscript (AKA the "P.S.") should never be treated as an afterthought. That's because a postscript is one of the most-read parts of a sales letter, which means that a couple of simple lines could make or break your conversion rate.
And it's why you should use it to re-iterate a benefit, offer proof and/or a call to action.
Your postscript isn't an afterthought tacked onto the end of a sales letter. Instead, it's one of the most important parts of your letter. So use these P.S. swipes to strengthen your pitch and boost your conversions!
YOU CAN GET

ALL 5

SWIPE KITS INSIDE
THE 'COPY SWIPE BOX' FOR JUST $20 

BUT HANG ON JUST A SECOND BECAUSE I'VE GOT EVEN MORE COOL STUFF FOR YOU…
IF YOU ACT FAST AND ORDER TODAY YOU'LL ALSO GET A FREE COPY OF MY BRAND NEW "SALES COPY & CONVERSION" MANUAL!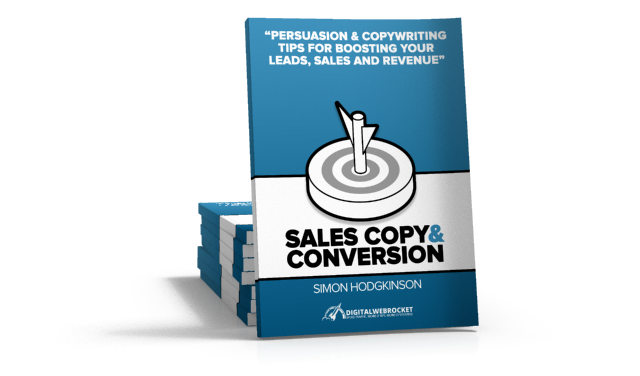 Learning the art of copywriting and persuasion is one of the best things you can do to boost your sales, subscribers, and revenue.
The 'Copy Swipe Box' is a super way to get started and get results fast, but understanding the mechanisms of great copy is a life skill that will make your rich…
And that's why I've put together a complete manual packed with copywriting and conversion tips and ideas for you across main topics such as:
Customer profiling to enable you to 'hone in' on your best prospects.
Using graphics the right way to boost your conversions.
Showcasing benefits in a way that'll get reader drooling for access.
Offering the 'right kind' of proof that works (most sellers get this wrong).
Use these today to boost your sales, get more subscribers, spark more viral shares, and ANY other action you want your prospects to take. These are super powerful tips that work based on over 15 years of online selling and a lifetime in the sales and marketing industry.
But don't take my word for it – put them to work today and you start seeing the results for yourself immediately!
PLUS+ YOU'LL ALSO RECEIVE 6 "PRINT OUT & KEEP" A4 POSTERS!
WORTH $9.95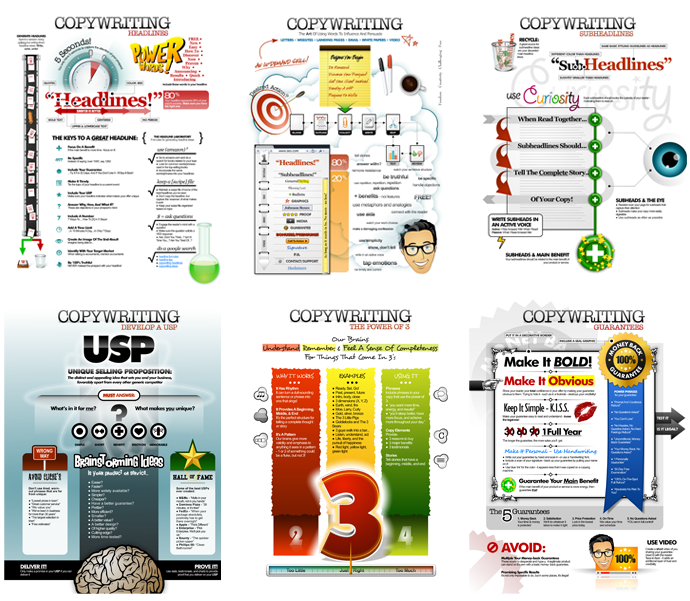 That's right, you get the complete manual along with all six A4 posters for free if you're one of the first 500 Copy Swipe Box buyers –  These extra bonus won't last long, so hit the button below now, give your sales a real boost and get the best deal today!..
Get EVERYTHING For Just $20

I Guarantee This Will Change Your Life!
That's a pretty strong guarantee, right?
So here's the deal…  Download the Copy Swipe Box collection right now and use my proven swipes wherever you need better results. Then spend the next 30 days applying the strategies, tips and tactics you're about to learn in the Sales Copy And Conversion manual.
If you take action, I guarantee this will deliver a HUGE positive impact on your current results and that can change your life… and if it doesn't, or if you don't feel you got at least ten times the value of your investment you are making today back, then just email me for a full and prompt refund.  It's 100% risk free so order now
---