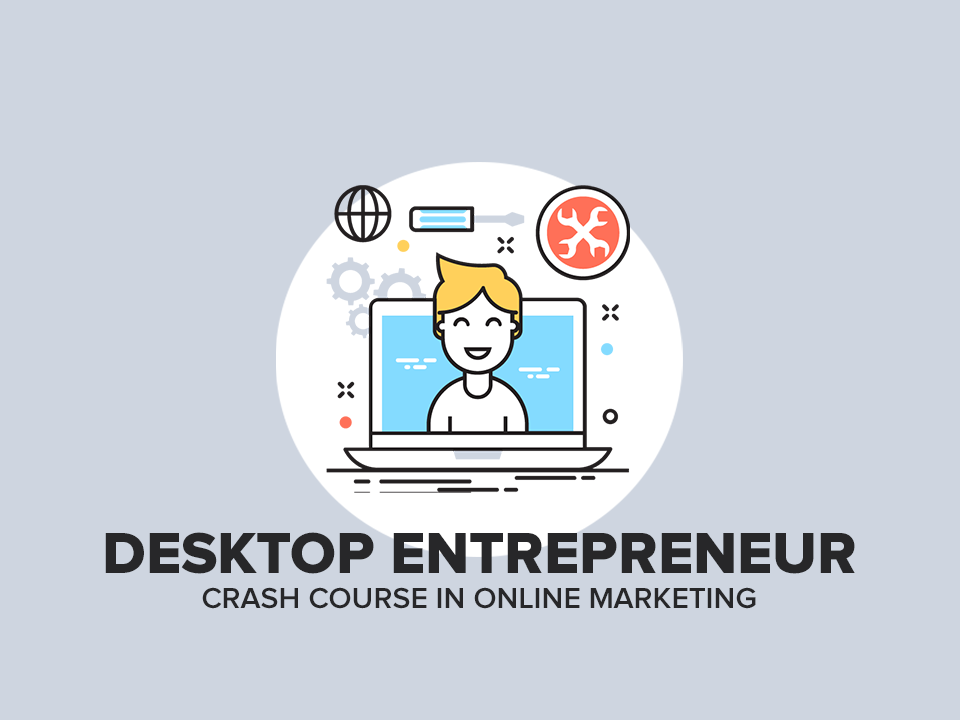 Are You Frustrated Because You're Still Spinning Your Wheels And Going Nowhere Fast With Your Internet Business?
Dear Wantrepreneur,
If you're reading this letter, then there's a very good chance you aren't yet making money online. Otherwise, you probably wouldn't need this information. So, this letter is for you.
Since it's for you, go back and re-read the greeting above.
Say it out loud: "Dear Wantrepreneur."
Now, ask yourself a simple question: wouldn't you rather it be addressed to "Entrepreneur" instead of "Wantrepreneur"?
There's a BIG difference between the two…
Don't misunderstand. Some people are thinkers simply because they have not yet found something to help them take the action they need. They simply don't have an instruction manual or training material that will point them in the right direction.
There's nothing wrong with being a wantrepreneur.
As long as you don't stay that way forever.
If You're Serious About Changing From Wantrepreneur To An Entrepreneur, I Can Help You Beginning Today
Listen, I know what it's like to have a strong desire to start an internet business but have no real idea of HOW to get started. I've done what you probably have done – bought products that sounded great only to be disappointed that they really didn't help me at all.
Sometimes you're stuck as a "wantrepreneur" because no one has really told you how to become an "entrepreneur".
In other words, it's not your fault. You're willing to take action, but what action should you take?
Trust me, I know. Been there. I remember how it feels. I am very fortunate that I was able to make the jump to full-fledged entrepreneur and earn money from my home using the Internet and I've been doing it successfully for almost 15 years.  It's because of those two things that I can help you…
I know how you feel. Like I said, I once felt the same thing. Frustration. Disappointment. Confusion. Sound familiar?
You probably feel at least one of those things. If you're like I was, you feel them ALL.
I know what you need. Because I was once exactly where you are now (having no knowledge or experience whatsoever), I have a deep understanding of what you need to start from scratch. I'm ready, willing and able to share a proven plan for success that you can put into practice.
You can get started today. Within five minutes you can have training materials to move you from being a "thinker" to a "doer"!
Sound good?
Then…
Let Me Show You The "Game Plan" Right Now So You Can Decide If This Is Right For You…
There are a lot of things I could explain to you in terms of growing a business. It has a lot of parts: product creation, traffic generation, list building, joint ventures, outsourcing, tracking and testing … it could go on and on.
But, you don't want to drink water from a fire hose, do you?
You'd rather drink from a straw, right?
I'm going to purposefully keep things simple.
Here's the general gameplan that I recommend for the "first year" of your Internet business:
STAGE ONE: Affiliate Marketer.
My recommendation is always to start off with the easiest thing to master. That way you can see results, get some momentum and form a foundation to continue building upon for months and years to come.
I consider "affiliate marketing" to be stage one of your business. Said simply, you promote other people's products and services for a commission. When people you refer end up buying an offer, you are rewarded with a commission. It's relatively easy to get started as an affiliate marketer. In fact, sales can be made in the next 7 days.
How long you stay in this stage is up to you. It can be as little as a few months or as long as many years. The important thing is to earn money from the business and gain valuable knowledge and experience as a marketer.
STAGE TWO: Marketing Consultant.
During the affiliate marketing stage of your business you'll learn some skills like traffic generation, list building, etc. In other words, you'll gain experience and knowledge as a marketer.
Even if this is a "small" amount of knowledge, it's much more knowledge than most business owners in your hometown will have. Because of that, this is a good time for you to begin to offer marketing consultant services to local business owners. This can range from helping them to setup their first website to helping them build a lead list to helping them get new visitors to their website. The list is long. The whole purpose is to help them get customers through the knowledge and experience you have gained as a marketer.
STAGE THREE: Product Developer.
While stage two and three could be reversed, I place "product developer" last simply because it takes almost no time to offer marketing services to local businesses. Create a business card and brochure offering your services and you're ready to go.
Creating a product takes a bit more time. You could easily put this as stage two, but I like it here. This order also gives you credibility and social proof as a product developer. You can list your clients in the sales literature and marketing materials for your product. All those you have consulted become testimonials for you as you market your own product.
And when I say "your own product" I mean initially an ebook. From there you can start your own membership site, eclass, online coaching program and so forth.
So, these are the three stages that I normally recommend for the first year (or several years depending upon what you want to do) of your business.
If that sounds good to you, then let me explain what comes next…
I've Assembled Some Powerful And Profitable Nugget-Sized Reports To Give You A Crash Course In The Three Stage Business Model
Announcing: "Desktop Entrepreneur"
What I am about to share with you was originally part of closed door training program.
Each month a new private report was delivered to students who paid a considerable amount for access. Topics varied, but they all revolved around growing an Internet business. (The only problem was – they were in no particular order. In other words, what you received in month four may have had nothing to do with month one. And something you received in month eight might have been much more useful back in month two.)
But with Desktop Entrepreneur all of these amazing guides have been carefully updated and we have painstakingly assembled them into a sequence that will transform the way you think and work online.
With countless hours of editing, the addition of relevant ideas, tips and strategies means they now fit perfectly with the "three stage" business plan that I mentioned earlier.  I know you'll be pleased with the result!
When you purchase Desktop Entrepreneur you'll receive all the actionable, fluff free private reports together in step-by-step, chronological order so you can work at your own pace.
Here's exactly what you will receive…
Module  1: How To Get Your First Affiliate Sale In The Next 7 Days
Module  2: The Simple Way To Build A Long-Term Affiliate Business
Module  3: 27 Ways To Promote Affiliate Programs At Your Blog
Module  4: 3 Ways To Turn Ezine Articles Into Autopilot Income Streams
Module  5: How To Write A Solo Mailing That Gets Attention And Results
Module  6: How To I.M.P.R.O.V.E. Your Information Writing
Module  7: How To Make Money Offline In Your Hometown
Module  8: 101 Ways To Build Your Business With Business Cards
Module  9: How To Create Your Own Mini-Membership Site
Module 10: How To Get Fresh Site Visitors Without Buying Ads
Module 11: 8 Ways To Get Top Affiliates To Promote Your Offer
Module 12: How To Promote Your Offer With Free Webinars
Module 13: (Bonus) How To Get Your Customers To Spend More Money
IMPORTANT NOTE: Each of these is a "report". They are not "encyclopedias". They are very detailed (lots of steps, lots of examples) in how they are written, but you will need to have some basics covered on your own. For example: If it tells you to "upload the files" you will need to know how to do this, as this is not explained.
Are You Ready To Stop Thinking And Start Doing So You Can Become An Entrepreneur Instead Of Remaining A Wantrepreneur?!
Let me give you four quick reasons why it's time to get started now…
You want to improve your financial situation. The "same old" thing is getting old, right?
Listen, I get it. I know. Trust me, I know. You want to supplement your income, get out of debt, start a new life, get away from the grind, provide something extra for your family … these are all noble things. Do it!
You want to free up time to enjoy life. Your life is way too short to live it frustrated, disappointed and confused.
It's much too precious to squander it away slaving away in a situation that isn't right for you. One of the primary reasons for becoming an entrepreneur is to spend more of your time on the things of importance to you. Whether this is through working less hours or working a more flexible schedule (or both), what a great reason to start a business!
I'm not making empty promises. One thing you will not find on this site is a promise of "easy riches".
I make no claims of how much you can make. I make no claims that you'll make any money at all. I don't know you. I don't know if you're a thinker or a doer. That SHOULD be a sign of trust to you. There are many others out there making crazy income claims but I won't promise riches. I won't promise any results. I'll simply tell you that I will show you things you can do to become an entrepreneur instead of a wantrepreneur.
There is absolutely no risk. I'm even going to take away ALL RISK for you.
It's pretty simple: if you don't like the reports, you don't pay for them. Period. There is nothing to risk and everything to gain.
Let me say it a different way…
You Don't Even Have To Say "Yes" To Get Started Right Away, Just Say "Maybe"
Order Desktop Entrepreneur today and I'll give you a full 30 days to test drive it.
If you decide it isn't for you, simply email me and I'll give your money back immediately with no questions asked. I've even set things up so you can get the information at just a fraction of the original program pricing.
Cost: Single, One Time Payment. (Deep Discount!)
You will receive ALL TWELVE reports plus the BONUS REPORT instantly with no monthly fees or ongoing costs. You will be able to access all thirteen reports immediately after your payment is processed.
This is a substantial discount. Instead of paying $239.40 (12 months X $19.95) you'll pay only a one-time fee of $27.
I know you're excited. I know you want to start earning extra money. But you're probably still wondering if it really works. I know it will. But you don't have to take my word for it. And you don't even have to say "yes" today.
Instead, all you have to do is say "maybe" – Download the entire course now risk free.