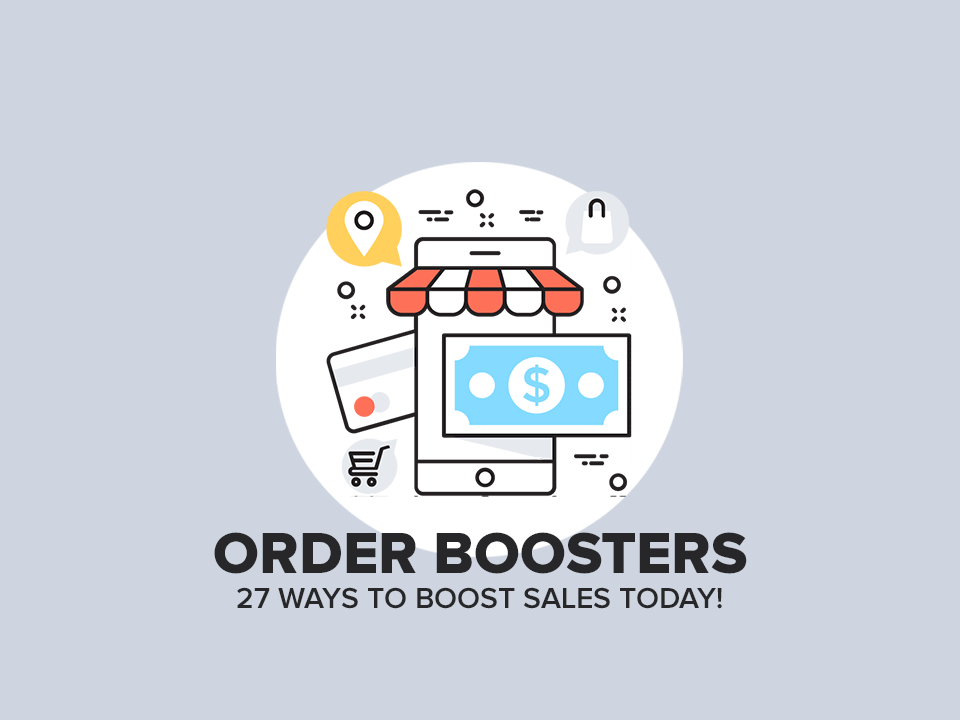 Do People Rush To Open Their Wallets The Second They Finish Reading Your Sales Letter?
Discover 27 'Quick Fix' Strategies To Create Urgency In Your Offers So People Drop Everything And Order Right Away!
I've been a full-time internet marketer for over a decade and while it took me a few years to spot them I've found that there are a whole heap of secret 'triggers' that when used properly will skyrocket conversion rates over and over again.
Use these the right way and you'll almost always increase the purchase rate for your offers.
I'm not talking about psychological mumbo-jumbo, fake scarcity or any other "tricks". I'm talking about framing your offer in a way that creates "urgency" without sacrificing your "integrity".
Like I said: There are things you can do right now, today (and in just minutes) that will increase the purchase rate of your offers.
Wouldn't you like to know them?
You're in luck because I've put down more than two dozen of these ideas in a special new report…
ORDER BOOSTERS
27 Ways To Create Urgency And Get People To Order Now
(Special Report in PDF Format – Instant Access Download)
There are two questions that need to be answered:
Why do people walk away without buying?
How can (at least some of) those who walk away be convinced to buy?
The first question has an easy answer – they didn't click the order button, enter their banking details and finalize the transaction.
Maybe they didn't need the offer?
Maybe they didn't like the offer?
Maybe they couldn't afford the offer?
Maybe they intended to come back later?
There are dozens of variables. Some will NEVER buy.
But…  Some are on the fence. Some are a strong "maybe".
Some have raised their hand to say, "I'm interested … tell me why I should buy"?
It is for these people that you need to know the answer to the second question.
Order Boosters will give you 27 ways to convince (at least some of) those who wouldn't buy otherwise.
Here are just a few things you'll learn when you download your copy today…
27 simple things you can do to increase your "conversion rate" (number of browsers who become buyers), many of which can be implemented on the same day you download the report!
How to increase the "perceived value" of your offer so it is "worth" more to the customer, including 5 ways to use incentives to make your offer irresistible. NOTE: It's not uncommon for people to order more because of the bonuses than the main product!
Pricing strategies, natural urgency triggers and social proofs that get prospects to the buy button or the checkout line – many times it's all about simple tweaks that can significantly increase buyer response!
My favorite "statements" to include to maximize your orders – people are actively looking for them in your sales process. If you don't include these things, there will be those that automatically will not buy!
Effective strategies for breaking down barriers, handling objections and getting past buyer resistance to prevent prospects from walking away without buying from you. This is the main objective of the report: to turn more "no, thank you" responses into "yes, please" responses!
None of these things is rocket-science. They aren't magic.

They are tried and true marketing strategies that have been proven to work in producing extra orders.
Order Boosters is a report, it's not a full-blown course. It's a collection of strategies with ideas for implementing them into your business, but it's not a "step-by-step" course.  But I guarantee you this – if you take just ONE of these ideas and it gets just ONE extra customer to buy from you, it'll be worth many times the small investment today.
Maybe you'll already know some of these … but there are bound to be plenty that you don't know! Do you really want to ignore this offer and always wonder, "What was in the report? What would happen if I found just ONE new idea that got more people to buy from me? How much more money each month would I make?"
TEST THIS OUT FOR YOURSELF:
Here's what I want you to do. Buy a copy of Order Boosters now and turn IMMEDIATELY to strategy #17.  (because it worked on you today, didn't it?)
I mean, that's exactly what I'm doing right now.  Using strategy #17.
And when you buy today it's going to be at least partly because of this strategy, guaranteed.
Wouldn't you like to know how I'm using it right now and how it is getting a larger percentage of people to buy than if I had not used it?
Think about it like this: What would it mean to your business over the next 12 months if you could deploy these simple "Order Boosters" and get more of your existing website visitors to buy from you? The average conversion rate is around 2%, meaning 98 out of every 100 people who view your offer WON'T BUY.
What if you could get just a few of those people who are walking away empty-handed to buy right now?
That would be HUGE, right?
So download Order Boosters and put these ideas to work for you.

Question: Why Only $5?
Answer: If you're thinking "$5 seems cheap… where's the catch?" then here are 3 reasons that should put your mind at ease:
1. $5 puts this incredibly valuable information within everyone's reach… from just getting started entrepreneurs to struggling marketers and even experienced Pros. (And at $5, everyone that can benefit from this without hesitation.)
2. It eliminates 'tyre kickers'. Our audience numbers are growing fast but we only want serious business owners and marketers/entrepreneurs who actually take action to be part of this audience, and from experience we know charging anything… even if it's just a few dollars… takes away 99% of the time wasters.
3. We tested it, and $5 for a short, fluff free report generated the best 'feel good about it' response from buyers and the best conversions for us. (Hey, we're all marketers here so let's be straight with each other)
More importantly: We also know once you experience this short report and put the ideas into practice and see the results for yourself, you'll want more and perhaps… you'll come back, buy more reports and possibly even opt for our bigger, higher priced courses and training.
But that's all… There is no hidden back end, there is no 'part 2' you need to buy to make any of this work, just the information you need in an easily digestable format that delivers results.
If that sounds good to you then click here to order now and you'll be reading the report in the next couple of minutes.
I'm so confident you'll love this report that I'm willing to back this offer with an iron-clad 100% money back guarantee. If you're unsatisfied for any reason whatsoever, simply email me and I'll promptly issue a full refund… no questions asked.
---