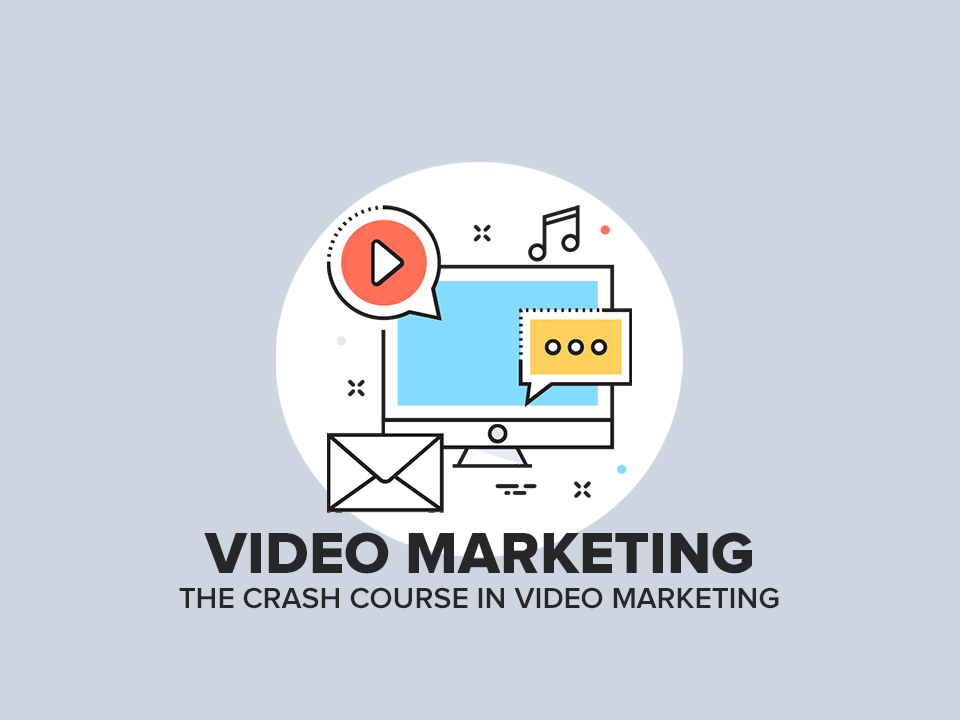 More Traffic…  More Subscribers…  More Sales
It's no secret that video content has taken over the web. Just look at your Facebook feed, and you'll see it filling up with videos. Or head over to YouTube, where an astonishing 300 hours of video is uploaded to the site every second of the day.
Of course a lot of these videos are about funny cats and all those other topics we love to pass around to our friends. But take a closer look, and you'll find that many of the videos you enjoy — including those funny animal videos – are actually promotional videos.
See those links at the end? Yep, that's because the video wasn't created solely for your entertainment. It was created because the company or video marketing agency working with them wanted you to take some specific action when you finished watching the video.
Now here's the good news…
Video marketing is no longer reserved for those with five and six figure production budgets or their own video studios.  Chances are, you have almost everything you need to start putting video marketing to work for you right now.
And that's exactly what you'll find out how to do in this complete crash course on video marketing.  Inside You'll Discover:
How to choose the right products to promote with video.  Select the most profitable products to promote with video. If you have your own product, great. Otherwise, check out the selection criteria for honing in on instantly profitable affiliate offers.
The best format or style of video to use to engage viewers.  Pick the most suitable video format to engage your viewers. (You're simply wasting time creating the wrong types of videos but thousands of marketers make this critical mistake everyday)
How to craft a powerful call to actions that gets clicks.  Formulate a winning call to action that can quadruple your clicks. Without this even the best videos fail to drive traffic (and it's super easy to do and get right)
How to distribute your video to rack up a ton of views.  Effectively distribute your videos to EXPLODE views – It could easily go viral if you follow these tips.
And More!
You'll have everything you need to create videos that work for you and your business!
In fact, by the time you've completed this course, you'll be ready to roll out your own awesome videos that generate traffic, increase your subscriber counts and boost your sales all by utilizing the incredible power of video marketing.
Here's Why You Need This Course:
Growing your list. You'll discover how to create powerful and popular, "how to" videos that lead viewers to your landing pages and your mailing lists.
Driving traffic to your site. Discover the basics of creating viral videos, including entertaining, humorous, inspirational or even controversial shorts designed to drive traffic back to your website, Facebook pages or anywhere else.
Building your brand. We'll cover the development of informational videos and how they can be used to build your brand and create brand recognition for your products and services leading to authority and increased sales.
Selling products or services. Here you'll discover how to use video to sell your own products and services along with affiliate products and recommendations.
And There's MUCH More… Including These 3 Valuable Add-Ons:
1.  Video Themes Bonus Manual
In this special bonus report you'll discover 10 ideas for different types of videos that you can create that prompt viewers into taking action.  Including:
Top 10 Tips Videos
"How to" Videos
Product Review Videos
Direct Promotional Videos
Niche Specific News Videos
Includes Dozens Of Tips, Resources & Examples
2.  How To Write A Video Sales Letter
Inside this comprehensive guide you'll discover our five step S.A.L.E.S. formula:
Summarizing the Product
Anticipating the Market's Desires
Leveraging the AIDA Formula
Editing the Content
Setting up the Video
It's a simple but incredibly powerful strategy and you'll discover just how quick and easy it is to get your first video sales letter up so that it can start converting prospects to customers and putting cash in your pocket.
3.  Video Marketing Rolodex
Discover over 20 of our favorite video marketing 'must haves' inside this essential Rolodex of resources that include:
Video Editing & Effects Tools
Video Development Tools & Services
Video Hardware (Recommended Cameras, Microphones & Kit)
Free Stock Video Resources
And Much More…
Get Instant Access Right Now

Your Purchase Is Backed Up With Our 30 Day Satisfaction Guarantee
So you can take this course for a full 30 day test drive. Take advantage of all the resources I reveal in the program and enjoy some fun creating a few videos. Discover for yourself just how easy it is to transform simple videos into highly effective traffic magnets, list builders and bottom line profits. Then, if you don't agree it's everything we've promised – and more – simply request a prompt and courteous refund. It's as simple as that!