How to Build a List Using PLR Content
You've probably already thought of the idea of using Private Label Rights content to create free reports that you use to "bribe" prospects to join your list. (IE:  visitors must join your newsletter list in order to claim their free report).  If you're not doing this then check out this special private label report 'done for you lead magnets' service and get started today.
But the usefulness of PLR content doesn't stop there. Indeed, you can use PLR to create an entire autoresponder series – or even better a video based 'lesson' style autoresponder series that really builds up engagement levels with new subscribers and will have new readers eager to open your emails and click through!
Here's how…
Step 1: Find Suitable Private Label Rights Videos
First, you need to find PLR content suitable for your niche. If you don't already have a source, then search for your niche topic alongside search terms like PLR, PLR videos, PLR training, PLR content or private label rights content. For example, "SEO training videos PLR" (no quotes).
NOTE:  You"ll find a great series of videos on offer here too
Step 2: Decide How You'll Use the Content
Next, you need to decide what you want to do with the content. Your options include:
Using the content to create a multi-part lesson autoresponder that you deliver by a combination of email and landing pages (you then offer this course to incentivize initial sign-ups). For example, you might send out a seven part SEO-training video series to your new subscribers at 3 day intervals, your emails simply point new subscribers to your video pages.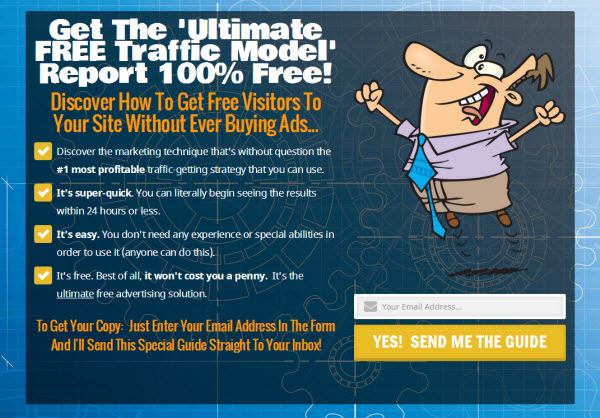 [You can make great looking lead capture pages easily with 1MinuteSites]
Get the PLR videos transcribed and use the written content to create a series of mini tips and ideas that you send out in a series via email.  Better still use the content on your blog and simply point to the posts in each email you send out in sequence.  These posts or messages don't need to be a course or be sequential – For instance you might send out a seven-part series that covers SEO, PPC marketing and other traffic generation techniques culled from multiple PLR sources.
Tip: Ideally, you should send new subscribers about 7-12 messages as a way to build trust and develop a relationship. However, you can upload a year or more of evergreen content to your autoresponder if you want to create a "set it and forget it" newsletter similar to a 'set it and forget it' membership site.
Using the content to send out live broadcasts. If you already have an autoresponder series or ecourse in place, then you can use this content to create a weekly or monthly newsletter.
Once you decide how you'll use the content, then you can move on to the last step…
Step 3: Reposition the Content to Suit Your Needs
Finally, you need to rework the PLR content to make it unique, change the titles, add your own intros, mix and match things up and make it suitable for your specific needs (e.g., for a video lesson series or even live broadcast style training.).
For example:
Ensure it's evergreen. Since people will watch or read this content months and maybe even years from now, it should be evergreen content. That means it shouldn't reference dates or events that would date it, nor should it make mention of "new" or fad products. Your content should be as fresh and relevant a year from now as it is today.
Transform the content as needed. If you're turning a series of articles or an ebook into a video series, then you need to break the content apart into at least seven to twelve parts. Next, you should refer to these separate pieces as "lessons" (not articles or individual videos) and refer to the subscriber only video course, private training etc.  (not "this ebook"). In other words, tweak the content to fit its purpose.
Monetize it – Finally, at the end of each lesson add in a promotion for one of your products (or an affiliate product).  You can do this with a simple banner or call to action button under the video. Naturally, you should promote products that are related to the content. For example, your SEO video series might include links to paid SEO services, seo software or paid training.
To Sum Up: Publishing a regular newsletter is a commitment. Even creating an evergreen newsletter takes time. But you can make light of this work simply by finding, reworking and uploading PLR content into video lesson pages and pointing your autoresponder sequence back to those pages.  And the real benefit of doing this will come back to you in increased engagement, higher click through rates and additional profits.